Dubai is home to some of the world's most expensive luxury hotels in the world which include the iconic Burj Al Arab and the luxurious Palm Atlantis. Coupled with a plethora of budget motels, job seekers looking to infiltrate the hotel industry will have a large number of avenues and responsibilities to look forward to.

Some of the opportunities available to job seekers within the hotel industry include positions within the sales, marketing, management, facility maintenance and direct operations sectors.

The hotel industry has a wide range of opportunities available for job seekers within its sales sector. From online reservations to the hiring of hotel space for corporate and private events, sales representatives in the hotel industry work closely with the marketing department in order to identify potential clients.

Cross-selling is also a major sector within the hotel industry in Dubai. Identifying potential customers and informing them about bus tours, desert safaris etc. are one of the responsibilities of the sales representative.

Marketing representatives within the hotel industry work closely with their sales department and are responsible for identifying potential customers and keeping track of regional accommodation market rates in order to provide competitive prices.

Identifying potential customers for services which can range from spa packages to dinner deals also falls under the responsibility of the marketing representative working in the hotel industry in Dubai.

Networking plays an integral role for marketers working in the hotel industry of Dubai. Dubai's annual event The Hotel Show has an attendance of 15,500 hospitality professionals and provides a perfect platform for hotel marketers to network and share ideas.

There are a large number of positions which fall under the managerial umbrella within the hotel industry. Apart from sales and marketing managerial positions, job seekers can look forward to positions which range from guest services manager to human resources manager depending on the interest and qualifications of an applicant.

Job seekers looking to join the sales, marketing or managerial sectors of the hotel industry in Dubai have to be well acquainted with hotel reservation systems commonly known as central reservation system (CRS). This system allows hotels to manage all their online sales and marketing rates and offers.

The hotel industry in Dubai also offers a wide range of positions within the facility maintenance and direst operations sector. Servers, housekeepers, bartenders, maintenance engineers etc. fall under these two categories.

Having basic knowledge of the local language Arabic is an advantage when working in the hotel industry in Dubai. A large number of tourists arrive from neighbouring Middle Eastern regions, thus having basic command of the language can help break down language barriers.

Hotels Courses that you enquire about for free
4 Hotels Courses Available

Price Location UAE, Dubai, Abu Dhabi, Sharjah,Dubai,Abu Dhabi,Sharjah,United Arab Emirates Duration 28 Hours

Price Location Bahrain, Kuwait, Qatar, United Arab Emirates, Dubai, Abu Dhabi, Ras al Khaimah, Al Ain, Sharjah Duration 1 Years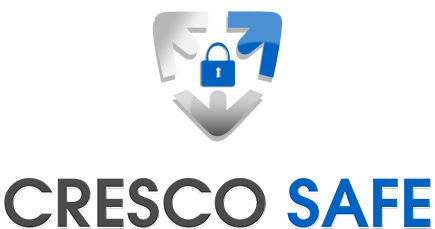 Price Location Dubai Duration 1 Day

Price Location Karama, JLT Duration 5 Months