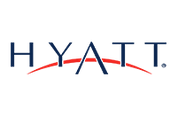 Hyatt manages, franchises, owns and develop Hyatt branded hotels, resorts and residential and vacation ownership properties around the world.Haytt Hotel Inc. is an American international company and was born upon purchase of the
They support their mission and goal by adhering to a set of core values that characterizes their culture.In addition to hotels, Hyatt also operates an upscale timeshare program through Hyatt Vacation Ownership, Inc.
There are always new vacancies coming up in Hyatt. While this is not the official career page Hyatt, we hope to quickly show you below the current live vacancies on the net.
Hyatt
Hyatt Jobs
... Bartender joining the Churchill Bar ... Bartender who would like to work alongside our unique and exceptional Churchill Bar ...
London
... for an Assistant Director of Engineering to join the team. Supporting the Director of Engineering by actively ...
Birmingham
... bpppbr pAs Groups &amp Events Coordinator some of the ... finalise payment options and coordinate of billing applications. ...
London
... About youbr bpppbr pAs Kitchen Porter joining the team ... passionate focused and proactive Kitchen Porter to join our Team ...
London
... p Working within the Night Front Office team you ... hotel discounts and complimentary hotel nights worldwide to name but ...
Birmingham
... efficient and flexible service when taking Room Service orders making ... room.pppbr ulli 12 free nights per year of service ...
London
... divpNIGHT ROOM SERVICE SUPERVISORpdivdivdivb Unbound Collection ... rolebp pAs a Night Room Service Supervisor you will be ...
London
... ppAs a Security Officer you will maintain a security presence but ... will already be a Security Officer in a customer ...
London
... service to your customers. The Housekeeping Attendant is responsible for conducting cleaning ...
Birmingham
... About youbr bpppbr pThe Front Office Team is responsible for ... needs. In addition the Front Office Team will look for ...
London
... Guest Relations Host you are accountable for the VIP guest ... -Arrival preparationli liMeeting guest upon arrival and ...
London
... Guest Services Agent you are accountable for a smoot communication with our guests ... per year of service across Hyatt ...
London