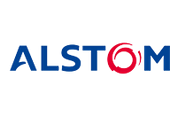 Alstom is a transport engineering company.Alstom has a presence in over 100 countries , in the years 2010–2011 Alstom had annual turnover of over €20.9 billion, and employed more than 85,000 people in 70 countries.
Alstom won 2009 Bronze Award for environmental performance in the Dubai EHS Awards' sponsored by Trakhees.Alstom also won EHS award from EMAL "Best EHS performance contractor"in 2012 followed by a key EHS milestone in April 2013: 1 pmillion hours without lost time incident.
There are always new vacancies coming up in Alstom. While this is not the official career page Alstom, we hope to quickly show you below the current live vacancies on the net.
Alstom
Alstom Jobs
... maintainer of tramways main line trains ... Trains&x2019 Operations department the responsibility of this post is to maintain ...
London
... (in-depth)li liWith other team members will maintain good housekeeping ... .li liWill carry out Team Member B and C duties ...
Glasgow
... projects with sustainable local impact. pulliSupport the Project Manager on the status of planned project ...
Glasgow
... work as a member of a team to move enable movements service ... instructed by level 1 2 Ops support. &xF0B7li liUnderstand ...
Manchester
... team you will be responsible forbr providing technical ... providing technical support to the depot autonomous teams ...
Manchester