Zohoo Health Group and Pharmaceuticals Products.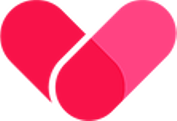 Successful companies rely on new products to keep them ahead of the competition, but developing and bringing them to market on time and on budget needs knowledge, competence and a proven track record. What sets Zohoo apart is our ability to combine a cross-functional understanding of the challenges of drug development with the application of our world-class R&D, manufacturing and clinical trial facilities and processes to accomplish your project on time, within budget and to the highest global quality standards.Whether it is API synthesis, finished dose product manufacturing, analytical testing, clinical packaging or a first in man clinical study, Zohoo can tailor a flexible and responsive approach to suit your individual project's needs.Having the right resources, partners and competencies at each point in the development process are critical success factors.Knowing where to access both the expertise and experience cost-effectively is a major project management decision. Zohoo has both the expertise and resources to assist managing your drug development and commercial production requirements with a collaborative approach that is innovative, reliable and commercially successful.
There are currently no active Jobs from Zohoo Health Group and Pharmaceuticals Products..
Zohoo Health Group and Pharmaceuticals Products.
http://jobs.laimoon.com/company/zohoo-health-group-and-pharmaceuticals-products
Rated
5
/5 based on
1
evaluations