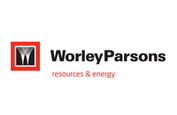 WorleyParsons is an Australian provider of project delivery and consulting services to the resources & energy sectors and complex process industries. Services cover the full asset spectrum both in size and lifecycle – from the creation o
WorleyParsons values dynamic and motivated professionals with extensive experience of the demands and practices of the resources, energy and complex process industry.
WorleyParsons Jobs
Proactively resolve any discrepancies between WorleyParsons and its client's requirements. Excellent customer focus and able to consistently meet WorleyParsons...
Dubai
: Worley Parsons is a dynamic, entrepreneurial, empowered EPCM employing over 26,000 people across 42 countries. With a recognized global reputation as a
Dubai
WorleyParsons
http://jobs.laimoon.com/company/worleyparsons-ltd
Rated
4.6
/5 based on
7
evaluations