Views Engineering Consultancy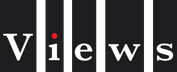 Views was chosen as our firm's name to express the inspiration we derive from
the early architectural known as the Royal Art, found throughout the world and
particularly in the Mediterranean Basin.
Views has in its intentions to seek projects which reinterpret the vernacular of
underlying order found universally in primordial Buildings of the mankind history
while at the same time providing the most up-to-date elements of present
days design and technology combined with creative problem solving to
create space and buildings that are in harmony with their respective
environments.
Views Engineering Consultancy Jobs
Implementation of best practice in Structural Engineering. Provides support to the Projects and assets and carrying out engineering design for Civil and...
Abu Dhabi
Views Engineering Consultancy
http://jobs.laimoon.com/company/views-engineering-consultancy
Rated
5
/5 based on
1
evaluations