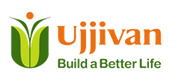 Ujjivan started operations as an NBFC in 2005 with the mission of providing a full range of financial services to the economically active poor who are not adequately served by financial institutions. Presently, Company's operations is spread across 24 states and union territories, and 209 districts across India, making us the largest MFI in terms of geographical spread. Company serve over 2.77 million active customers through Company's 469 branches and 7,786 employees and Company's Gross AUM stands at ₹40.88 billion as on September 2015 making us one of India's leading Micro Finance Institutions. (Source: Bharat Microfinance Report 2015, and the MFIN Micrometer Report, September 2015). Company's growth has been rapid and calibrated in equal measure, and Company have strategically avoided expanding into regions which later on experienced crises in the MFI industry, as well as regions where over lending is prevalent.
On October 7, 2015, Ujjivan received an in-principle approval from the RBI to set up a small finance bank ("SFB"). (Source: RBI Press Release)
Ujjivan's business is primarily based on the joint liability group lending model for providing collateral free, small ticket-size loans to economically active poor women. Company also offer individual loans to Micro & Small Enterprises ("MSEs"). Ujjivan has adopted an integrated approach to lending, which combines a high customer touch-point typical of microfinance, with the technology infrastructure and related back-end support functions similar to that of a retail bank. This integrated approach has enabled it to manage increasing business volumes and optimize overall efficiencies.
Today, Ujjivan offers a diverse range of loan products to cater to the specific requirements of Company's customers. Company's products can be classified under two broad categories, namely, Group Loans and Individual Loans. Depending upon the end use, these products can be further sub-divided into agricultural, education, home improvement, and home purchase and livestock loans. All of Company's assets under management ("AUM") fall under the priority sector lending norms prescribed by the RBI. In addition to loan products, Company also provide non-credit offerings comprising of life insurance products, in partnership with insurance providers such as Bajaj Allianz Life Insurance Company Limited, Kotak Mahindra Life Insurance Company Limited and HDFC Life Insurance Company Limited
Ujjivan prides on being a customer centric organization, and this is reflected in Company's customer retention ratio, which was 89.18% as of September 30, 2015. Company have a dedicated service quality department addressing customer grievances and their feedback. Company's customer centric approach has been recognized through accolades such as the 'MIX 2013 Socially Transparent and Responsible (S.T.A.R.) MFI' award by MIX in 2013 and the 'Innovator in Responsible Business' award by Inc. India magazine in 2013. Ujjivan has partnered with the Parinaam Foundation for the formulation and implementation of financial literacy programs such as 'Diksha' and 'Sankalp', and continues to support them in their initiatives, which aides in raising the level of financial awareness of Company's customers.
There are always new vacancies coming up in Ujjivan . While this is not the official career page Ujjivan , we hope to quickly show you below the current live vacancies on the net.
There are currently no active Jobs from Ujjivan .
Ujjivan
http://jobs.laimoon.com/company/ujjivan
Rated
5
/5 based on
1
evaluations