Careers in STARFACE SECURITY SOLUTIONS TRADING LLC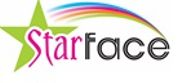 Starface Security Solutions Trading LLC.
Currently, we have the privilege of providing our security services to several prestigious organizations, which
include Banks, Industrial, Private Sectors, Factories, and Retail Centers etc.
We are keen to be associated with your esteemed organization and are confident that we can provide you with the highest level of service and meet all your requirements for security systems and services.
Starface Security's strong presence and long experience in Middle East, in particular in the UAE, shall enable a successful implementation of such a project, focusing in particular on the:
• Use of state-of-the-art technologies
• On time deployment of the systems
• Ability to manage multi-vendor and multi-system based services
In Electronic Security, Starface Security concentrates on providing state-of-the-art services for Design, Installation, Commissioning and Life Cycle Management of the following systems:
• Integrated Security Systems (Access Control, CCTV, Alarm, Intercom)
• Closed Circuit Television (CCTV)
• Access Control Systems
• Building Management Systems
• Satellite Master Antenna Television(SMATV)
• Intruder Alarms
• Public Address System
• Time & Attendance
• ID Card Printing
• Perimeter Protection & Intruder Detection Systems
• Gate Barriers & Operators
• Metal Detectors
There are always new vacancies coming up in STARFACE SECURITY SOLUTIONS TRADING LLC. While this is not the official career page STARFACE SECURITY SOLUTIONS TRADING LLC, we hope to quickly show you below the current live vacancies on the net.
STARFACE SECURITY SOLUTIONS TRADING LLC
There are currently no active Jobs from STARFACE SECURITY SOLUTIONS TRADING LLC.