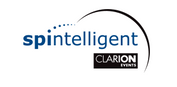 Spintelligent is the leading Trade Exhibition & Conference organiser in our sectors and a specialist provider of face-to-face business platforms, integrated digital media and industry publications for the emerging markets of sub-Saharan Africa.

With 17 years' experience of building relationships and a proven track record of success, our key organisational focus lies in engaging with the industry sectors core to Africa's social and economic development. For more information, please visit www.spintelligent.com

There are currently no active Jobs from Spintelligent.
Spintelligent
http://jobs.laimoon.com/company/spintelligent
Rated
5
/5 based on
1
evaluations