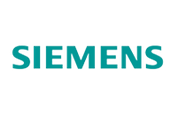 Siemens is a globally operating technology company with core activities in the fields of energy, healthcare, industry, and infrastructure.
They operate in excess of 290 major production and manufacturing plants worldwide. In addition, Siemens have office buildings, warehouses, research and development facilities or sales offices in almost every country in the world.
Siemens Jobs
Engineering Specialist Job Profile Description Provides technical GT and systems support to internal staff and external customers. GT Outage Preparation and
Dubai
The Information Security Officer for Lead Country AE (ISO AE) is responsible for the implementation and execution of the Business Proximity Key Functions within...
Abu Dhabi
Nokia is a global leader in the technologies that connect people and things. With state-of-the-art software, hardware and services for any type of network,
Dubai
* Responsible for the upkeep of the IT infrastructure for the entire system * Responsible for fault finding capabilities on SCADA, SMC and Intercom system, LAN
Dubai
* Preparing of installation drawings scale 1:100 with ACAD 2004. Preparing designs for approval which contain the technical specification of the developed
Dubai
Monitoring Costs & Budgets MIS / Reporting Cash Flows and Hedging Claim Management Change Orders Insurances, Guarantees Invoicing Job Type: Full-time Job
Dubai
Siemens
http://jobs.laimoon.com/company/siemens
Rated
4.5
/5 based on
20
evaluations