Careers in RENDITIONDIGITAL INC.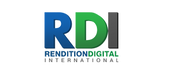 Since 2004, RenditionDigital International has been providing offshore outsourcing to North American and European customers from company's well-established Asian base of operations. RenditionDigital International is headquartered in Dublin, Ireland with sales offices throughout the United States and Europe. Company help company's customers fill resource gaps and supplement their current business strategies, enabling them to focus on their core business.
With operations strategically located in the third largest English speaking country in the world, the Philippines, RenditionDigital International provides solutions around the clock to a global customer base.
Company's customers who are located in 10 countries on three continents, trust us to give them:
Assurance in the achievement of customers' goals
Cost-effective services and fast start-up
Customized solutions
Educated skills base
Excellent communication
Involvement of management in monitoring the customers' goals and requirements
Measurable results
Professional engagement processes
Proven execution models
RenditionDigital International's management team was instrumental in co-founding and establishing one of the most successful outsourced call centers – Los Angeles-based and NASDAQ-listed PeopleSupport.
Moving on from PeopleSupport, RenditionDigital International's management team has used their 10 years of outsourcing experience to create a successful new enterprise with an expanded approach to offshore outsourcing to include multimedia, e-Learning, all phases of Software Engineering, training as well as BPO.
Company have over 35,000 sq feet (1,500 sq meters) of office space and over 300 employees with room for expansion. RenditionDigital International makes for a successful partner for offshore outsourcing because of company's:
There are always new vacancies coming up in RENDITIONDIGITAL INC.. While this is not the official career page RENDITIONDIGITAL INC., we hope to quickly show you below the current live vacancies on the net.
There are currently no active Jobs from RENDITIONDIGITAL INC..
RENDITIONDIGITAL INC.
http://jobs.laimoon.com/company/renditiondigital-inc
Rated
5
/5 based on
1
evaluations