Careers in Prestige Enggineering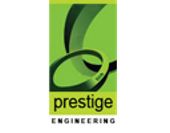 Prestige Engineering LLC is reputed and professionally managed engineering organization provides turnkey solution to Oil & Gas, Petrochemicals, Power and other industries. Prestige Engineering L.L.C has been assessed by the American Petroleum Institute (API) in accordance with API Specification Q1 & ISO 9001:2008 for Design and Manufacturing of Shell & Tube Heat Exchangers, Air cooled Heat Exchangers, Pressure vessels, Process Equipments, Skid Packages, Boilers, Storage Tanks, Pig Launchers and pig receivers, Steel structures, Repairs and alterations of Pressure vessels and Heat exchangers, All types of Piping carbon steel, alloy steel, S.S.316L, Duplex, Super Duplex, Monel, Inconel, Retrofitting of engineering products including related accessories for Oil & Gas, Petrochemical, Power, Water, Food and Beverage industries. We are also accredited with ASME "U". "U2", "S" & "PP" stamps, National Board "R" & "NB" certifications, API Monogram licenses for API 650, 12F,12J,2B & OHSAS 18001:2007.
There are always new vacancies coming up in Prestige Enggineering. While this is not the official career page Prestige Enggineering, we hope to quickly show you below the current live vacancies on the net.
Prestige Enggineering
There are currently no active Jobs from Prestige Enggineering.