Careers in Powerhouse FZC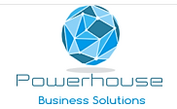 Powerhouse Business Solutions FZC is a company that focuses on providing a complete business solution to all your companys needs from events supplies, minor constructions, simple to complex printing, directional and promotional signages, marketing and promotional tools outsourcing and PRO/Government Relations assistance. We gather all our resources together to complete all types of projects from simple to medium scale construction and non-construction projects that you require whilst you focus on your core business. We assist on everything from obtaining the necessary permits to completion of the project. Powerhouse Business Solutions FZC undertakes all administrative, contracting, marketing and business processes outsourcing with top rated benchmark, allowing you to attend on other business issues while having the details taken care of by us. We are in partnership with the most professional specialist companies that works with us to deliver your companys requirements on time, everytime.
There are always new vacancies coming up in Powerhouse FZC. While this is not the official career page Powerhouse FZC, we hope to quickly show you below the current live vacancies on the net.
Powerhouse FZC
There are currently no active Jobs from Powerhouse FZC.