Careers in Photographya Studio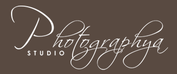 Photographya Studio is one of the pioneers of artistic photography in UAE. With its professional team dedicated to artistry, exceptional service and superior quality, Photographya studio has been providing its clients top-notch services in the field of Photography, videography, creative and print solutions since 2003. Photographya Studio's core mission is to capture every special moment artistically while providing its client's the best possible experience.
www.photographyastudio.com

There are always new vacancies coming up in Photographya Studio. While this is not the official career page Photographya Studio, we hope to quickly show you below the current live vacancies on the net.
Photographya Studio
There are currently no active Jobs from Photographya Studio.