Careers in Opal Protection Systems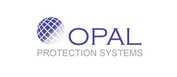 We have been an established and popular company in the business of CCTV and Alarm Systems which involved consulting, designing, managing, installing and support services with an excellent track record for the best customer satisfaction. We believe in keeping the customers happy and providing them with service at a very competent price. We have an excellent and creative team of Engineers and Technicians who will give their best ideas by keeping in constant touch and informing about the best solutions.
There are always new vacancies coming up in Opal Protection Systems. While this is not the official career page Opal Protection Systems, we hope to quickly show you below the current live vacancies on the net.
Opal Protection Systems
There are currently no active Jobs from Opal Protection Systems.