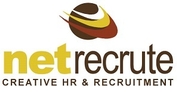 Creative and innovative approach mixing the classical "head hunting" method with a strong usage of the networks' power (virtual and real-life):
• Classical head hunting;
• "Strong usage of virtual networks" by participating creating forums and blogs related to technical, presales and sales topics of interest. This helps us engage with potential candidates and identify interesting profiles and people willing to take on new challenges;
• "Strong usage of real-life networks" by regularly updating our resume database (regular Q/A emails, regular email updates, etc.).
There are currently no active Jobs from Net-Recrute.
Net-Recrute
http://jobs.laimoon.com/company/net-recrute
Rated
5
/5 based on
1
evaluations