Careers in National Gas Company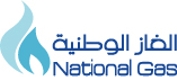 National Gas Company, a fully Omani owned Joint Stock Company is the pioneer in LP Gas Marketing in the Sultanate of Oman. The company was incorporated in 1979 to meet the growing LPG requirements of consumers in the region. In 1981, the company started bottling operations, heralded the beginning of LPG industry in Oman and has today spread its wings over the entire country by having 7 strategically located plants.
The Company has sustained its pioneering status as energy solutions provider in the Asian Energy Market by maintaining continuous growth and innovation. With presence in Oman, United Arab Emirates, Saudi Arabia,Qatar and Malaysia, the company is now focusing on the high growth South East Asian LPG market.
The company diversified to associated valued added businesses to increase its presence, customer satisfaction and shareholder's value.
There are always new vacancies coming up in National Gas Company . While this is not the official career page National Gas Company , we hope to quickly show you below the current live vacancies on the net.
National Gas Company Jobs
Utilize the project execution model, carry out tasks given in accordance to the company policies, procedures, etc. Communicate, integrate and cooperate with...
Dubai
FUNCTION OBJECTIVES: Purchases of valves, pumps, instrumentation and follow-up until delivery: · Launch Inquiries based on the vendor list ...
Dubai
Company policies, procedures, etc. Communicate, integrate and cooperate with. Sections work programs in line with company and international standards. JO....
Dubai
Exposure of oil and gas industry is an advantage. To co-manage the Corporate Advisory & Governance framework to assess soundness of organic business...
UAE
Experience from sales & tendering processes in the oil & gas industry. Lead and Manage assigned tenders in accordance with Company procedures and norms to...
Dubai
Comply with company HSEQ Policy and Safety Procedures to avoid incidents and accidents. Exposure in Oil & Gas drilling tools and inspection requirement and...
Dubai
5 to 8 years in Oil & Gas. Facilitate the process of identifying, assessing, quantifying, managing and mitigating organizational risks within the ambit of the...
UAE
Experience in the Oil and gas industry. Minimum 7+ years' experience within oil and gas industries. Integration and co-operation with the other disciplines in...
Dubai
Candidate will have more than 12 years experience in Oil & Gas industry preferably with an operator. A) Supervises and directs the activities of assigned...
Abu Dhabi
To inspect and monitor the components of the unit such as compressor, gas pressure, motor fans, fixtures and all other components of window, split and chiller...
Dubai
National Gas Company
http://jobs.laimoon.com/company/national-gas-company
Rated
5
/5 based on
1
evaluations