Careers in MINUTES QUICK SERVICES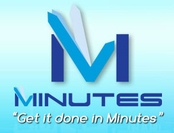 We are a company who's looking for a well-experienced and a hardworking applicant. Who knows how to deal with the customer and their complaints.
There are always new vacancies coming up in MINUTES QUICK SERVICES. While this is not the official career page MINUTES QUICK SERVICES, we hope to quickly show you below the current live vacancies on the net.
MINUTES QUICK SERVICES Jobs
*WAREHOUSE MANAGER* We prefer applicants who is on visit-visa, if employed or previously employed, make sure that there is *no ban* and can join immediately.
Dubai
> Aware about Services and Retail business Industry. HUMAN RESOURCES MANAGER....
Dubai
Preferred Filipino (female) nationals, visit visa, if employed make sure that NO BAN and can join immediately. > Age between 22 - 35. > at least 5'2 in
Dubai
Preferred Filipino (female) nationals, visit visa, if employed make sure that NO BAN and can join immediately. > Age between 22 - 35. > at least 5'2 in
Abu Dhabi
Preferred Filipino (female) nationals, visit visa, if employed make sure that NO BAN and can join immediately. > Age between 22 - 35. > at least 5'2 in
Dubai
Preferred Indian, Sri Lankan, Nepali nationals, visit visa, if employed make sure that NO BAN and can join immediately. Good command in English communication
Dubai
Preferred Indian, Nepali and Sri Lanka nationals, visit visa, if employed make sure that NO BAN and can join immediately. Good command in English
Dubai
MINUTES QUICK SERVICES
http://jobs.laimoon.com/company/minutes-quick-services
Rated
3.1
/5 based on
7
evaluations