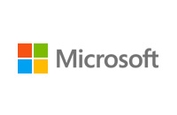 Microsoft is an American multinational corporation headquartered in Redmond, Washington, that develops, manufactures, licenses, supports and sells computer software, consumer electronics and personal computers and services.
Its best known software products are the Microsoft Windows line of operating systems, Microsoft Office office suite, and Internet Explorer web browser. Its flagship hardware products are Xbox game console and the Microsoft Surface series of tablets. It is the world's largest software maker measured by revenues. It is also one of the world's most valuable companies.
Microsoft Jobs
Performance assessments, optimizations and enhancements of deployed Microsoft Data. Latest Microsoft products and technologies on premise and in Azure....
Dubai
Understand your customer's business needs and offer the right Microsoft and Microsoft partner solutions to meet those needs....
Dubai
Subject matter expert in given domain and how to shape Microsoft solutions. Partner with other roles across the virtual Microsoft team to orchestrate...
Dubai
Collaborate with Microsoft teams to deliver a high quality service. Take responsibility for the Microsoft engagement and your own self development....
Abu Dhabi
Joining The Microsoft Team Means…. Provide leadership on WDATP in both the seller communities within Microsoft and our key partners....
Dubai
Recruit SI's for cloud integration services utilising Microsoft technology. Microsoft was founded on the principle that people can do remarkable things when...
Dubai
Microsoft Finance Competencies. Microsoft Core and Management Competencies. Ensure Microsoft MEA financial reporting around revenue delivers information at the...
Dubai
Microsoft is an equal opportunity employer. Share insights learned with the various corporate teams at Microsoft:....
Dubai
Joining The Microsoft Team Means…. Recruit and manage targeted partner capacity for end to end IoT solutions leveraging Microsoft Azure IoT platform....
Dubai
Microsoft is an equal opportunity employer and supports workforce diversity. Working knowledge of Database workloads including Microsoft, DB2, Oracle and/or...
Dubai
Microsoft is an equal opportunity employer. Map customer business needs to Microsoft solutions providing a differentiating value proposition....
Dubai
Microsoft
http://jobs.laimoon.com/company/microsoft
Rated
5
/5 based on
4
evaluations