Marine Pet Dairy Farms and Foods Canada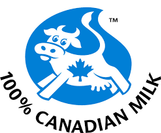 PET Dairy grew quickly, as a number of other dairy operations were promptly acquired and new plants constructed. And, with the help of some innovative marketing - including popular radio shows and even a line of children's books devoted to PET products - PET became a household name in the South, as did classic products like PET Brown Mules.
Rapid technological advances in transportation and refrigeration allowed PET to expand, delivering PET fresh products to more and more customers.
PET Dairy holds the same commitment to bringing customers the freshest, best-tasting dairy products possible. And with PET products being sold all across the South today, more people than ever are falling in love with PET.
There are currently no active Jobs from Marine Pet Dairy Farms and Foods Canada.
Marine Pet Dairy Farms and Foods Canada
http://jobs.laimoon.com/company/marine-pet-dairy-farms-and-foods-canada
Rated
5
/5 based on
1
evaluations