Careers in Levi Strauss & Co.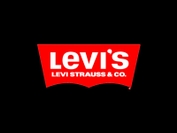 Levi Strauss & Co. was one of the first global companies to re-enter the South African market following the peaceful democratic elections in 1994. Eighty percent (80%) of the Levi Strauss first staff intake were previously unemployed or had no prior industry experience. This was to show Levi's commitment to empowerment and upliftment in South Africa. The company has grown since and now employs over 700 people with offices in Cape Town, Johannesburg and Durban. Many Levi's® jeans sold in South Africa are manufactured in Levi's®production facility in Epping. Levi Strauss South Africa reports in to the Asia Pacific regional office, one of three global divisions. LS&CO was founded bya Bavarian immigrant in 1853, by the name of Levi Strauss. It began as a dry goods company in San Francisco based on ethical conduct and social responsibility. Now, 150 years later, LS&CO. has evolved into a global organisation that aspires to be the leading marketer and distributor of the most appealing and widely worn casual clothing in the world. LS&CO currently operates in 110 countries globally, including South Africa with stores in Free State, Gauteng, KwaZulu Natal and Western Cape. LS&CO has a storied and distinctive past as an employer rooted in its values of empathy, originality, integrity and courage.
There are always new vacancies coming up in Levi Strauss & Co.. While this is not the official career page Levi Strauss & Co., we hope to quickly show you below the current live vacancies on the net.
There are currently no active Jobs from Levi Strauss & Co..
Levi Strauss & Co.
http://jobs.laimoon.com/company/levi-strauss-co
Rated
5
/5 based on
1
evaluations