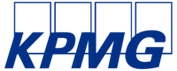 KPMG operates as a global network of independent member firms offering audit, tax and advisory services; working closely with clients, helping them to mitigate risks and grasp opportunities.Member firms' clients include business corporations, governments and public sector agencies and not-for-profit organizations. They look to KPMG for a consistent standard of service based on high order professional capabilities, industry insight and local knowledge.
KPMG member firms can be found in 155 countries. Collectively they employ more than 174,000 people across a range of disciplines.Sustaining and enhancing the quality of this professional workforce is KPMG's primary objective. Wherever Company operate Company want Company's firms to be no less than the professional employers of choice.Company contribute to the effective functioning of international capital markets. Company support reforms that strengthen the markets' credibility and their social responsibility. Company believe that similar reform must extend to the professional realm.
Company encourage Company's people to make a sustainable difference for clients, communities and firms, while simultaneously ensuring that everyone has access to the knowledge and skills they need to be the most relevant in the market. KPMG International's People, Performance and Culture Manual aligns member firms to the four labor principles of the UNGC and informs KPMG firms' local labor practices.
Successfully helping clients meet their business challenges requires having an in-depth knowledge and experience in the business sectors in which they operate. KPMG member firms bring together expertise in key segments across industries, including Financial Services; Consumer Markets; Infrastructure, Government & Healthcare; Industrial Markets; and Technology, Media & Telecommunications. This expertise enables or professionals not only bring an informed perspective on market challenges and opportunities in a specific sector, but also to bring insights from one sector to another – sharing best practices and leading thinking. In this section, leaders of some of Company's fastest-growing sector practices discuss how KPMG professionals are helping clients respond to challenges in rapidly-changing markets.
he KPMG network delivered strong growth and revenues of USD24.44 billion for the 2015 fiscal year, an increase of 8.1 percent in local currency terms over the prior year, recording growth across Audit, Tax and Advisory. Revenues rose in all three regions – the Americas; Europe, Middle East and Africa (including India); and Asia Pacific, with double-digit gains in many of the world's fastest growing economies, including India (18.3 percent), MESA (Middle East and South Asia) (12.7 percent), Africa (9.5 percent) and China (8.5 percent).
There are always new vacancies coming up in KPMG . While this is not the official career page KPMG , we hope to quickly show you below the current live vacancies on the net.
KPMG Jobs
KPMG Internal Audit Methodology – Compliance with KPMG Internal Audit methodology or applicable method. Execution of Internal Audit Engagement as per KPMG...
Abu Dhabi
Proficiency in KPMG Internal Audit Methodology. Execution of Internal Audit Engagement as per KPMG Internal Audit Methodology though a systematic, disciplined...
Abu Dhabi
Provide HRBP's with completion status reports for MyPD Performance Management System, of all employees within KPMG UAE, and raise any outstanding/ defaulting...
Dubai
In return KPMG are offering a highly competitive salary and excellent benefits package. KPMG in the UAE are growing their existing Middle East and South Asia (...
Dubai
Involves the other KPMG functions when necessary. Challenges a client when it seems that a request is against KPMG values, standards and practices....
Dubai
Involves other KPMG functions when necessary. Challenges a client when it seems that a request is against KPMG values, standards and practices....
Dubai
Ensure all the papers are in place and be aware of KPMG Risk Management process. OB....
Dubai
Ensure you are up to date with KPMG engagement risk management processes. Internal Audit, Risk and Compliance Services....
Abu Dhabi
Adhere to the KPMG code of conduct and all KPMG risk management policies and procedures. Fresh Graduate (Associate 1)....
Dubai
Responsible for all travel bookings for KPMG Lower Gulf (LG) offices. Arrange and coordinate flights (domestic and international) and accommodation bookings...
Abu Dhabi
Associate - Audit Operations Job description · Follow up with Various departments on Routine Matters of reporting · Assist in arranging meetings –
Dubai
KPMG
http://jobs.laimoon.com/company/kpmg
Rated
5
/5 based on
1
evaluations