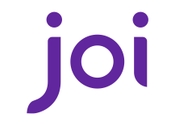 joi was born out of the belief that we can make the world a happier place, one gift at a time. We set out to create a platform that offers a range of gifts perfectly matching life's many unique moments and sentiments. With floral arrangements, chocolates, gift baskets, personalized items and more, we have what it takes to put a genuine smile on anyone's face and turn the experience of gift-giving into memorable occasions for you and those you care about the most.
We don't just hand-deliver gifts - we create "joi moments" that connect, strengthen existing relationships and help you build new ones. You come to us when high on passion, yet low on inspiration and in need of advice, or when the calendar reminds you to "surprise" a loved one, yet fails to tell you "how". You choose joi as a remedy for the impersonal gifts of this world and task our round-the-clock friendly joi Assistant to help you select the most appropriate gift for those who matter to you the most.
With that in mind, we believe the world will be a happier place with a joiful gift for everyone: lovingly chosen, expertly created and timely delivered.
Send your loved ones a joi gift and give them the gift of joy.
There are always new vacancies coming up in joi. While this is not the official career page joi, we hope to quickly show you below the current live vacancies on the net.
joi
There are currently no active Jobs from joi.