Careers in ISS Facility Management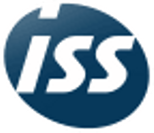 A value adding solution
Through the coordination of multiple work streams, people management processes and integrated delivery systems, ISS Facility Management adds value to the customer's organisation, allowing increased focus on core competences by unleashing the potential of outsourcing.
What Company's do
Different businesses have different needs – and this principle naturally also applies to facility management (FM). Some businesses want to outsource the entire range of facility services, whilst others have a smaller outsourcing need. At ISS Company's deliver a wide range of self-performed services that can be combined in numerous ways according to the customer's requirements. Creating a flexible, transparent and tailor-made FM solution in close dialogue with the customer is critical for scaling services to meet the changing needs of the organisation.
Benefit from partnering with ISS
The ISS approach to Facility Management combines all the customer's services into an integrated solution. By bundling services Company's are able to reduce overheads and allocate resources more efficiently.
For example, combining site-based services with periodical off-site deliveries for optimising efficiency e.g. energy management or ad-hoc services such as event-catering, planned maintenance or security installations. The synergy comes from Company ability to integrate services and optimise delivery systems.
The ability to integrate and self-deliver services is the key to providing cost-effective workflows and high-quality service. For the customer, this creates cost efficiency within the organisation and complies with the Service Level Agreement according to the customer's demands. The ISS approach to FM is through an integrated model where services are delivered through a seamless integration of people, processes and systems.
There are always new vacancies coming up in ISS Facility Management. While this is not the official career page ISS Facility Management, we hope to quickly show you below the current live vacancies on the net.
There are currently no active Jobs from ISS Facility Management.
ISS Facility Management
http://jobs.laimoon.com/company/iss-facility-management
Rated
5
/5 based on
1
evaluations