Careers in IP E-GAME VENTURES INC.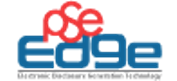 IP E-Game Ventures Inc. (EG) was incorporated on November 22, 2005 to engage primarily in the business of interactive gaming and content distribution to the local, regional and global market. EG is the online gaming subsidiary of IPVG Corporation through a 71%-owned company, IPE Global Holdings Corporation, a company incorporated in the British Virgin Islands. On October 16, 2007, EG was registered with the Bureau of Investments on a non-pioneer status as a new information and communication technology (ICT) export service firm in the field of application software/systems development for online computer systems.
EG offers a portfolio of online games including massively multiplayer online role-playing games or MMORPGs, and casual online games. Since it started operations in 2006, EG has commercially launched 20 online games including RAN Online, Granado Espada, CABAL Online, Audition Dance Battle, Band Master and Point Blank. Starting April 1, 2012, however, the Company divided its business operations from online games to distribution of box games through its accredited distributions.
EG's subsidiaries include Digital Paradise, Inc., a company engaged in the business of providing shared community access through the internet, computer leasing, desktop publishing and other internet-related activities; RAN Online, Inc., a provider of information technology support services to third party gaming companies as well as to EG affiliates; and WebWorx Computer Technology Corporation, an operator of internet cafes in the Philippines. EG is also affiliated with X-Play Online Games Incorporated, a joint venture company engaged in the business of designing, operating and maintaining casual online gaming and other related portals; and Level Up! Inc., with which the Company merged its Philippine online game publishing business.
There are always new vacancies coming up in IP E-GAME VENTURES INC.. While this is not the official career page IP E-GAME VENTURES INC., we hope to quickly show you below the current live vacancies on the net.
There are currently no active Jobs from IP E-GAME VENTURES INC..
IP E-GAME VENTURES INC.
http://jobs.laimoon.com/company/ip-e-game-ventures-inc
Rated
5
/5 based on
1
evaluations