Careers in Integrated Plastics Packaging LLC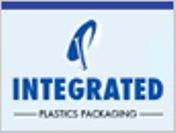 A member of Lutfi Group Company, Integrated Plastics Packaging, was established in 1999 in Dubai, United Arab Emirates. We Manufacture customized Flexible Packaging Materials for the Food, Hygiene and Detergent Products.
Known for investing in the best machines, infrastructure and human resources, Integrated Plastics Packaging is considered the prime place for highest print and reproduction quality.
We have earned the trust of an increasing number of brand name manufacturers. To enhance this trust,we constantly accept the challenge of guaranteeing continuous high quality.
It is essential for today's producers of industrial and consumer goods to add value to their product quality through package design, print quality, and to meet its marketing, and distribution needs. All packaging materials from Integrated Plastics Packaging help our customers' products to stand out at point of sale.
We help our customers' achieve their marketing goals in this fast paced world of goods and services. Companies that want to excel tomorrow must make an extra effort today.
There are always new vacancies coming up in Integrated Plastics Packaging LLC. While this is not the official career page Integrated Plastics Packaging LLC, we hope to quickly show you below the current live vacancies on the net.
Integrated Plastics Packaging LLC
There are currently no active Jobs from Integrated Plastics Packaging LLC.