Careers in Idea Cellular Ltd.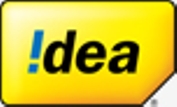 Idea Cellular is an Aditya Birla Group Company, India's first truly multinational corporation. Idea is a pan-India integrated GSM operator offering 2G and 3G services, and has its own NLD and ILD operations, and ISP license. Idea has won spectrum to launch 4G services across 10 key markets and has initiated multiple steps towards introduction of 4G LTE services on 1800 MHz, in a phased manner from calendar year 2016 onwards.
With revenue in excess of $5 billion; revenue market share of nearly 18.2% (as on Q4FY15); and subscriber base of over 165 million, Idea is one of the top 3 mobile operators. Idea is the sixth largest mobile operator in the world, based on number of subscribers in single country operations (GSMA Intelligence). Idea carries a traffic of over 2 billion minutes a day.
Idea has a deep rooted network across the length and breadth of the country comprising of over 1,49,196 cell sites covering 7,513 towns and 3,63,580 villages as on Q1FY16.
Using the latest in technology, Idea provides world-class service delivery through the most extensive network of customer touch points, comprising of nearly 6,752 Idea touch points. Idea's customer service delivery platform is ISO 9001:2008 certified, making it the only operator in the country to have this standard certification for all 22 service areas and the corporate office.
Idea has consistently stayed ahead of the industry in VLR reporting. Idea's thought leadership on Mobile Number Portability (MNP), with Net Gain of over 14 million customers as on June 30, 2015, has enabled it to stay as the top gainer among other telecom players. Every 4th mobile user who exercises choice through MNP, prefers Idea.
Idea has been a pioneer in introducing customized product offerings for segmented customers. It is the first mobile operator to introduce innovative value added services in the Indian telephony market, and has remained ahead of the industry in data product offerings. Driving the growth of mobile broadband in India, Idea services over 37.2 million data users (as on Q1FY16). Today, data contributes over 17.7% of Idea's service's revenue.
There are always new vacancies coming up in Idea Cellular Ltd.. While this is not the official career page Idea Cellular Ltd., we hope to quickly show you below the current live vacancies on the net.
There are currently no active Jobs from Idea Cellular Ltd..
Idea Cellular Ltd.
http://jobs.laimoon.com/company/idea-cellular-ltd
Rated
5
/5 based on
1
evaluations