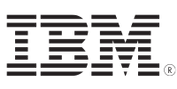 IBM's history in Singapore dates back to 1953, when IBM World Trade Corporation established a branch office in Singapore to market and service its range of data processing equipment. Today, Today, Singapore is home to several thousand IBMers comprising a growing Singapore team, as well as members of the ASEAN/SA and Asia Pacific team.
Singapore has been the fastest adopted of e-business for the ASEAN/SA region as a result of both strong government support and the large number of MNCs who make this island their regional headquarters. And IBM Singapore is commited to playing a major role in cultivating the use and development of IT in Singapore, a mission that mirrors the Government's objective of making the country a regional and global hub of knowledge-based industries. IBM's influence and technology leadership is pervasive, reaching across industries and even filtering down to everyday life -- for example, more than half the ATMs in Singapore are powered by IBM technology.
SingaporeONE is a government-led project to wire up the country with broadband infrastruture to encourage the provision of on-line services to the citizens in Singapore. Today, e-Citizens Centre to provide more services to citizens online. eg filing tax returns, apply for government housing. The government has also taken a very active role in promoting the use of IT in schools, including a joint project with IBM on "Reinventing Education".
Wired to the Community
IBM has actively contributed in the areas of education, research and the transfer of technology to aid in upgrading the IT skills and resources of Singapore. The company's contribution totals over $10 million in equipment and more than 20 years of staff time.
Here are some examples IBM's involvement:
Institute of Systems Science: Singapore's premier institution for advanced IT education and R&D in the region today began as a partnership program between the National University of Singapore and IBM in 1981. IBM provided hardware, software as well as overseas expert assignees, visiting researchers and scientists to help ISS achieve international R&D capabilities. Today, the ISS has contacts with IBM development laboratories and R&D centers around the world.
There are always new vacancies coming up in IBM . While this is not the official career page IBM , we hope to quickly show you below the current live vacancies on the net.
IBM
http://jobs.laimoon.com/company/ibm
Rated
5
/5 based on
1
evaluations