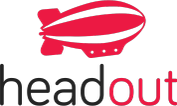 Smells like Team spirit
Working at Headout is not just a bunch of tasks, it's solving unsolvable problems, debating endlessly, and giving great high fives!
There's fast, and then there's us
We're dead set on doing tomorrow, today. We believe in moving fast, breaking things and backing it all up with meaningful data.
Work hard, Party hard
Together, we work hard and then party harder. We celebrate every win, big or small.
There are currently no active Jobs from Headout Inc.
Headout Inc
http://jobs.laimoon.com/company/headout-inc
Rated
3.5
/5 based on
2
evaluations