Careers in Gulf Warehousing Company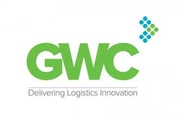 Company's key business strategy is to bring new competitive advantages to you, Company's customers. Company move and store more types of packages to more places - in more ways - than you might imagine. All with the information you need. That's been both Company's business model and Company's competitive advantage - from the day Company started. When regional corporates and global multinationals choose GWC for logistics services - its reliability that Company promise. It's what defines and differentiates us."
What Business are Company in?
Gulf Warehousing Company Qsc (GWC) is in the business of providing high-quality logistics services that give Company's customers a competitive advantage in Qatar and the Middle East markets. Established in 2003, GWC is the largest one-stop-shop logistics and supply chain service provider in Qatar offering warehousing, freight forwarding, transportation, international moving, records management, sport logistics,asset management and supply chain consulting solutions to various industry verticals.
How do Company Deliver it?
Company deliver this by understanding Company's customers intimately and by leveraging Company's global network and unique local insights; specialized logistics capabilities; motivated, skilled, and multicultural people; high quality Information Technology; multi-located well-equipped warehouses and a fleet of a diverse collection of road transportation assets.
Company are backed up by a team of committed and innovative experts in each field of operations, and supported by state of the art IT systems and storage infrastructure, which provides complete visibility to Company's clients' right through the supply chain.
There are always new vacancies coming up in Gulf Warehousing Company. While this is not the official career page Gulf Warehousing Company, we hope to quickly show you below the current live vacancies on the net.
There are currently no active Jobs from Gulf Warehousing Company.
Gulf Warehousing Company
http://jobs.laimoon.com/company/gulf-warehousing-company
Rated
5
/5 based on
1
evaluations