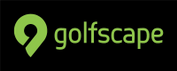 golfscape is the world's only global golf booking service. Our technology lets us serve markets that have never received online bookings, and allows customers to find and book in those market in real-time. We're growing super fast, and are in some truly beautiful markets including Bali, Dubai, Phuket, and Vietnam!
Doing what we do is an amazing challenge, and there's a reason why no one else is doing it - it's not an easy problem to solve. Having a direct and tangible impact on our service, customers, and market is what drives our unique and incredibly passionate team to push the bar higher everyday (and sometimes nights :-).
There are always new vacancies coming up in golfscape. While this is not the official career page golfscape, we hope to quickly show you below the current live vacancies on the net.
golfscape
There are currently no active Jobs from golfscape.