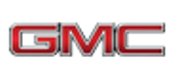 Whether you're a small business owner running a few cars, a governmental organization or a multinational corporation with an extensive fleet, Company know you will find great value in Company's full line of distinctive, dependable, high-quality products.
Company get it. When it comes to your fleet, you can't afford mistakes. You need the right vehicles, customized to your specific business needs. You need a dealer you can count on.
From keeping a fleet sales force running, to delivering world-class quality services, GMC and the largest team of Fleet Sales Professionals in the region are ready to assist you in choosing the right purchase channel for your particular needs. With a wide range of business dealers, tailored fleet services and the best mix of cars and trucks, there is no going wrong. They'll also work with you to get the correct upfits and the right purchase mode that better suit your business. Each of Company's specialists is an expert in their field, and each delivers a level of dedication that goes above and beyond what most manufacturers can offer.
Company take the time to learn about your unique business challenges and offer you real solutions. Company specialize in solid, long-term partnerships, and Company realize that your success is the ultimate measure of Company's success.
GENERAL MOTORS Jobs
Job Details: *Work with GM Distributors/Dealers & ACDelco Wholesale Distributors in ME to set up and kep up distribution for GM & ACDelco products in assigned
Dubai
Job Details: *Inspect field product problems in current vehicles and engage in CPIT (Current Product Improvement Team) to suppotr solution development*Assist
Dubai
Job Details: *Recognize the opportunities to improve the residual value of GM vehicles in conjunction with the GM Certified Pre-Owned Vehicle program.*Enact,
Dubai
General automotive product knowledge. GM Dealer & ACDelco Wholesale Distributor point of contact to assist customers in the sales & distribution of GM & ACDelco...
Dubai
Job Purpose: Main purpose of this position is to develop and lead Vehicle Pricing process for the Middle East region for current and future vehicle programs.
Dubai
E Z GO & Jacobsen General Trading. Ensures operation of machinery and equipment by completing preventive maintenance requirements on engines, motors, operations...
Dubai
GENERAL MOTORS
http://jobs.laimoon.com/company/general-motors
Rated
5
/5 based on
1
evaluations