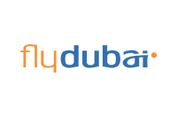 Dubai based flydubai operates routes to more than 90 destinations across the Middle East, Subcontinent, Africa, Russia and Eastern Europe. Established by the Government of Dubai, flydubai operates from Terminal 2 at Dubai International Airport. flydubai currently has a fleet of more than 45 brand new Boeing 737-800 NG aircraft and operates to more than 90 destinations
There are always new vacancies coming up in flydubai. While this is not the official career page flydubai, we hope to quickly show you below the current live vacancies on the net.
flydubai
flydubai Jobs
... regulations.div divThe Cabin Crew Trainer will be required ... Trainer qualification as well as a current Cabin Crew ...
UAE
... the Inflight Services department.p ... crew and coordinate as necessary ... needed for flight preparation.li ... x2019 experience in a ...
UAE
... non-normal situations under the direction of a Captain or the ...
UAE
divdivdivpTo ensure the safe operation of the aircraft (as commander) during all normal and non-normal situations and ...
UAE
... ground operations safety issues (cargo ground handling including ramp safety ...
UAE
... the recovery of AOG aircraft to support down route ... of basic training in aircraft maintenance.lili Demonstrated experience ...
UAE
... maintenance activity. brbr 13. Answer Technical Assistance Queries in AMOS. brbr ...
UAE