Careers in Flora Hospitality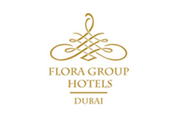 Flora Hospitality is the hospitality division of Flora Group Hotels and our portfolio comprises of six delightful well situated properties within the United Arab Emirates.
Most of their operations are in Dubai.
There are always new vacancies coming up in Flora Hospitality. While this is not the official career page Flora Hospitality, we hope to quickly show you below the current live vacancies on the net.
Flora Hospitality Jobs
* Hotel school or culinary certificate + Minimum 1 year experience as Commi I in hotel (Bakery Section) within or outside UAE OR * Minimum 1 year experience
Dubai
Rope Access Technician Level 2: Person must have IRATA certified level 2 or 3. Should speak English or Hindi BMI as per our standards. Job Type: Full
Dubai
* Minimum 6 months experience from a reputed 4/5\* hotel or an International Hotel chain *OR* * Hotel Graduation + 1 year experience from a Hotel * Strong Job
Dubai
Good hospitality telephone etiquette. Minimum 1 year experience in a similar role from a reputed 4/5 star Hotel or International Hotel Chain....
Dubai
*Public Area Attendant* * Minimum 6 months experience from a reputed 4/5\* hotel or an International Hotel chain in public areas * OR * Hotel Graduation + 1
Dubai