Established in 1994, First Food Services Company (FFS) is based in Dubai, UAE. FFS currently operates international fast food and casual dining brands: Burger King, Texas Chicken and Buffalo Wild Wings. FFS is a part of the Olayan Group of Companies. Olayan is the largest privately owned Company in the Kingdom of Saudi Arabia with over fifty Companies in the Kingdom, Middle East and offices in major cities throughout the world. FFS to date owns the franchise of over 100 Burger King and Texas Chicken in the United Arab Emirates and Oman. FFS' major strength is not only in the major brands it operates but more importantly in the staff it employs. FFS recognizes that its success lies in developing the best value and service to the consumers through a dedicated and highly motivated workforce. FFS has brought together a professional management team in a structure that encourages open and transparent communications with a free flow of ideas. With the human resource, finance and management support of our shareholders and an in-depth knowledge of our customers, FFS continues to move forward in pursuit of its objective to be the "EMPLOYER OF CHOICE" in the UAE".
First Food Services LLC Jobs
... We are hiring Shift Managers / Assistant Managers to work in Texas Chicken ...
UAE - Dubai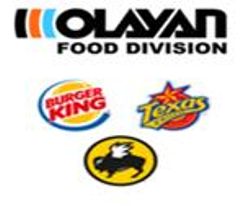 First Food Services LLC
http://jobs.laimoon.com/company/first-food-services-llc
Rated
5
/5 based on
1
evaluations