Careers in Fala Road Contracting LLC
Fala Road Contracting L.L.C (FALA) is a U.A.E based company established in 2007, leaving its
footprints and stepping forward in the construction sector of Roads, Utilities, and Infrastructure.
FALA is a well-established construction company, which has spread its wings in developing Roads,
Utilities, and Infrastructure all over the U.A.E.
Today, with its vast experience, FALA has emerged as one of the pioneers and specialists in the
roads and infrastructure works such as major Excavation Works, Road Works, Concrete Works,
Infrastructure Works and Asphalt works including Car Parks, Internal Roads, Highways, Freeways
and Bridges. FALA has complete and well-equipped technical backup and suitably trained
specialized work force with huge fleet of equipment varying from Dozers, Excavators, Shovels,
Backhoe Loaders, Dump Trucks, Graders, Rollers, Asphalt Pavers, Steel Rollers, Pneumatic Tired
Rollers, and other construction machinery.
FALA is well known for its distinctive ability to implement
innovative project management techniques and to serve as a reliable provider for knowledge driven
solution to their complex construction projects.
FALA operates under the highest standards of Safety, which governs with the upper most quality
criteria, together engulfing FALA works with a resultant of excellence in execution. The same is
evident by the certification of integrated management systems to ISO 9001:2008, ISO
14001:2004, and OHSAS 18001:2007 by Bureau of Assessment Services.
With a highly qualified workforce, several projects are ongoing and in the tendering process of
several other road projects. FALA has a firm book order of approximately AED. 200 million, an
employee force of over 300 and strategic investments in land, buildings (including its own labor
camps to house the workforce), plant and equipment, and is in an enviable position to
consolidate its position as one of the major Roads, Utilities, and Infrastructure in the U.A.E and
take further challenges.
There are always new vacancies coming up in Fala Road Contracting LLC. While this is not the official career page Fala Road Contracting LLC, we hope to quickly show you below the current live vacancies on the net.
Fala Road Contracting LLC Jobs
Salary AED 3,000 to 4,500 /month
... document control reports as required. • Typing of site documents ...
UAE - Dubai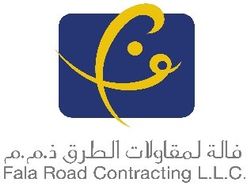 Salary AED 4,000 to 8,000 /month
• Accomplishes quality assurance human resource objectives by recruiting, selecting, orienting, training, assigning, ...
UAE - Dubai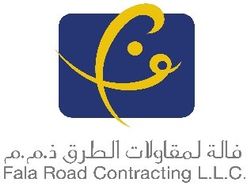 Fala Road Contracting LLC
http://jobs.laimoon.com/company/fala-road-contracting-llc
Rated
4.3
/5 based on
3
evaluations