ETECHAN INTERNATIONAL EDUCATIONAL TECHNOLOGIES RESEARCH AND DEVELOPMENT

Etechan International is a national business established under Dubai "SME" category that develops new and unique smart technologies. The company was founded and manage by UAE Nationals who are well-reputed as strong experts and pioneers within international business development.
The technologies Etechan are involved with are highly advanced and reflects UAE 2021 smart government vision on continuous drive towards modernization and using the latest and most advanced. It focuses on smart technology development providing turnkey solutions for our customers in compliance with their objectives in adopting smart technologies.
Its capability includes providing Augmented Reality, Virtual Reality and Beacon development, smart mobile devices solutions and consultancy of technological business development, monitoring and ensuring the adoption of the provided solutions.
Activities:
AUGMENTED REALITY, VIRTUAL REALITY, HOLOGRAM, BEACON, MOBILE APPLICATION DEVELOPMENT, 3D DESIGN & ANIMATION, OCULUS RIFT DEVELOPMENT, WEB APPLICATION DEVELOPMENT, SMART LEARNING SOLUTIONS
ETECHAN INTERNATIONAL EDUCATIONAL TECHNOLOGIES RESEARCH AND DEVELOPMENT Jobs
Salary AED 10,000 to 12,000 / month
... 3D modeling 2D graphic design 2D/3D Character Design 2D/3D Animation ...
UAE - Dubai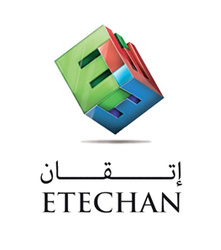 ETECHAN INTERNATIONAL EDUCATIONAL TECHNOLOGIES RESEARCH AND DEVELOPMENT
http://jobs.laimoon.com/company/etechan-international-educational-technologies-research-and-development
Rated
5
/5 based on
1
evaluations