Careers in Emerging Technologies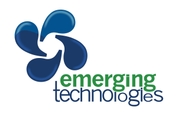 Emerging Technologies was established in 2001. We began our journey as a Speech Recognition Solutions company. We are a regional company serving the Gulf and Middle East markets for the past decade with several state-of-the-art solutions. We started the Information and Communication Technology (ICT) Division, partnering with Etisalat, in 2010 with 5 employees only. We became Resellers for ICT products and services. We target both SMB (Small to Medium Businesses) & Consumer segments. Moreover, we have been awarded for two consecutive business quarters in 2014 as we were the Top Channel Partner of Etisalat.
Due to our great & positive growth, we are looking for exceptional candidates who are self-driven to accomplish goals aligned with the company's mission & vision.
Here, we extremely care about our People and if you are selected to work with us, the opportunities to learn and develop yourself are endless. Nevertheless, we are not only offering you a job, we are offering you an opportunity to build a successful career where promotion and pay raise are directly linked to your performance.
To know more about us, please visit our website on www.em-t.com.
There are always new vacancies coming up in Emerging Technologies. While this is not the official career page Emerging Technologies, we hope to quickly show you below the current live vacancies on the net.
Emerging Technologies
There are currently no active Jobs from Emerging Technologies.