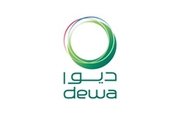 DEWA is one of the leading utilities in the world. DEWA's strategic direction comprises of its vision, mission, motto and values, which define its strategic direction.
DEWA's values pervade all aspects of its strategic direction, including the vision, mission and the four perspectives of the Balanced Scorecard.
There are always new vacancies coming up in DEWA. While this is not the official career page DEWA, we hope to quickly show you below the current live vacancies on the net.
DEWA Jobs
Minimum 2 years of experience in : Disconnec tion and reconnection of Electricity & water supplies Detect Meter Tampering/Un-metered supplies Installation
Dubai
•Supervise and manage all activities related to the Master Database of power distribution network including MV panel booking, peak load records, substation
UAE
•6 years experience in Water Industry including planning UAE NATIONALS ONLY Contract Type
UAE
Supervising, monitoring and controlling the whole process of HV Building NOC for Major Projects and ensuring adherence to DEWA standards and procedural...
UAE
•Contribute to the integration of DSM plans into the demand forecast process for power and water. •Work with Dubai Supreme Council of Energy (DSCE) for
UAE
•Monitor and analyse the progress of different activities such as Load Transfer, distribution system augmentation, 11 kV rehabilitation and refurbishment
UAE
Only UAE National applicants will be accepted. Must have experience in Big Data Technologies and NOSQL Contract Type
UAE
1- To conduct required studies related to the energy efficiency practices. 2- Prepare annual plans for technical energy audits for different building types to
UAE
Must possess a valid UAE driving license and must have all License No. 3, 4, 5 , 6, 7 Responsible to provide reliable and courteous services to customers
Dubai
DEWA
http://jobs.laimoon.com/company/dewa
Rated
5
/5 based on
1
evaluations