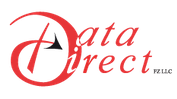 DATA DIRECT GROUP FZ LLC
Established in 2002, Data Direct specializes in providing end to end solutions across businesses. Our Loyalty, Direct and Integrated Marketing and Digital One‐to‐one Marketing programs engage consumers at multiple stages to meet the client's requirements for acquisition and retention. They work across all relevant touch points through media and other channels of communication that are designed to allow recognition of the constantly changing dynamics of the marketplace. Each program is carefully designed and customized to meet clients' short, medium and long term objectives. Data Direct is a full service agency providing Business Solutions, Information Management Systems, Call Center services, Strategic Solutions, Analytics Tools & Solutions, Customized Loyalty Programs & Engine Integration, and SMS & Email Gateway Integration.
There are always new vacancies coming up in Data Direct. While this is not the official career page Data Direct, we hope to quickly show you below the current live vacancies on the net.
Data Direct
There are currently no active Jobs from Data Direct.