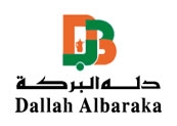 Dallah Al-Baraka Group a multi-sector group dedicated to providing quality shelter, healthcare, enhanced environment, food services, products and financial services to company's customers while achieving superior returns to company's shareholders.
Dallah Al-Baraka Group Principle
"Better lives and communities"
Saleh Kamel
Founder and Chairman
Dallah Al-Baraka Group Strategy
Dallah Al-Baraka Group vision
The betterment of man in company's part of the world.
Dallah Al-Baraka Group Mission
Build and grow a multi-sector business in financial services and investment, real estate development, construction materials, health services, food, environment, government contracting that operates in Saudi Arabia & Mena
Dallah Al-Baraka Group Values
Society
Good corporate citizen
Job creation
Care for the environment
Partners
Maintain assets
Max value
Efficiency
Customers
Associates
Convenient work conditions
Enhance creativity & entrepreneurship
Equal opportunity
HR. development
There are currently no active Jobs from Dallah Al-Baraka Group.
Dallah Al-Baraka Group
http://jobs.laimoon.com/company/dallah-al-baraka-group
Rated
5
/5 based on
1
evaluations