Careers in Bank of America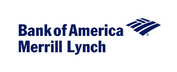 Every country is unique. Risks and regulations vary and cultures differ.
Company make it Company's business to know what's happening, and what's possible, so you can succeed anywhere you choose to do business.
Terms and Conditions
TERMS AND CONDITIONS FOR BANK OF AMERICA CORPORATION WEBSITES
These Terms and Conditions ("Terms and Conditions") are for the Bank of America Corporation ("Bank of America") website and those websites of its affiliates (collectively the "Sites") including Bank of America, N.A., Merrill Lynch, Pierce, Fenner & Smith Incorporated, Bank of America Capital Management and certain other affiliates enumerated herein (collectively "Affiliates") that are available through the Bank of America Sites and apply to all services, programs, information and products (collectively "Service") that you ("Client") may use or otherwise access from time to time through the Sites ("Agreement").
SECURITY
Bank of America shall assign to each Authorized Person a unique User ID ("User ID") and a corresponding password and/or other access codes (each, an "Access Code") to enable Authorized Persons to access and use such functions within the Sites as Client shall authorize. Client shall (i) maintain, (ii) take appropriate steps to ensure that its officers and employees maintain, and (iii) inform all Authorized Persons of Client's obligation to maintain, the confidentiality of User IDs and Access Codes and the security of the Sites. Client shall not permit any person other than an Authorized Person to access or use the Sites on its behalf or to use any User ID or Access Code and shall educate and familiarize those Authorized Persons who access and/or use the Sites with Client's obligations under this Agreement. Client acknowledges and agrees that Client and/or its Authorized Persons may access the Sites through the World Wide Web or other Internet service which is not necessarily secure, and Bank of America does not warrant that such system is secure.
CONTENT AND SERVICE AVAILABILITY
Bank of America or its Affiliates may make changes to the Sites and reserves the right to do so without prior notice to you. Client acknowledges that not all products and services listed or discussed in the Sites are available in all geographic areas. Your eligibility for particular products and services is subject to final determination and acceptance by Bank of America or its Affiliates.
There are always new vacancies coming up in Bank of America. While this is not the official career page Bank of America, we hope to quickly show you below the current live vacancies on the net.
Bank of America Jobs
About Bank of America Merrill Lynch. Bank of America Merrill Lynch is the marketing name for the global banking and markets businesses....
Dubai
Bank of America
http://jobs.laimoon.com/company/bank-of-america
Rated
5
/5 based on
1
evaluations