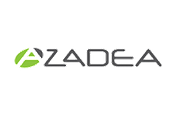 Azadea Group is leading fashuon and lifestyle retail company present in the Middle East, Europe, Asia and North Africa managind more than 50 international brands.
Founded in 1978 the Group has grown to manging international franchises in retail , furniture, food and beverage, sporting goods and mulitmedia.
There are always new vacancies coming up in Azadea. While this is not the official career page Azadea, we hope to quickly show you below the current live vacancies on the net.
Azadea Jobs
Greet customers, o er assistance and serve them in order to ensure their needs are answered in a mely manner and in compliance with quality and customer
Dubai
The Personal Assistant is responsible for providing support to the manager. He/She handles the scheduling of their appointments, as well as organizes and
Dubai
The Front End Developer is responsible for maintaining and updating e-commerce websites, new functionality developments, as well as front-end coding
Dubai
The Real Estate Manager is responsible for managing the Retail Real Estate operation in line with the Regional Real Estate expansion plan, Country level
Dubai
The Catalogue Supervisor is responsible for analyzing and assisting in product data management in order to ensure an easy retrieval use. Key
Dubai
The Restaurant Manager is responsible for planning , organizing , directing and controlling operations of the back and front of the house . Key
Dubai
The RFID Project Manager is responsible for the successful and complete design and execution of the RFID project in alignment with the given timeline in order
Dubai
The Senior Graphic Designer is responsible for meeting graphic design needs that support organizational business goals. Key Accountabilities -Create
Dubai
The Junior Inventory Control Specialist is responsible for handling inventory transactions while updating, validating and generating related data reports.
Dubai
The Senior Accounting Specialist is responsible for providing comprehensive professional accounting services and managing the activities of the accounting
Dubai
The Accounting Specialist is responsible for providing proper book keeping and reconciling the books of account in order to support the effective provision of
Dubai
The Head of E-Commerce is responsible for l eading the strategy and execution of online tradingfor the web site that will deliver a best-in-class customer
Dubai
The Marketing Specialist is responsible for planning/executing marketing activities in order to develop and maintain awareness of the brand, maximize revenues
Dubai
Azadea
http://jobs.laimoon.com/company/azadea-1
Rated
4.5
/5 based on
4
evaluations