Careers in Ashels Networking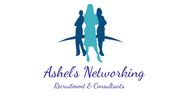 With a wealth of experience
inarguably one of the leading
Founded in 2000, Ashels
reputation for delivering
services in temporary, permanent
with integrity, ethics and
We offer a wide range of
across the Gulf region aligned
tools, best practice methodologies
consultants.
This combined contributes
success, and a stellar reputation
industry.
As one of the best bulk
ourselves on developing
relationships for all our
Our success has always
quality mass recruitment
business, our clear workflow
experience of over a decade, Ashels Networking
leading bulk recruitment agencies in
Ashels Networking today has garnered
delivering unsurpassed specialist mass recruitment
permanent and bulk recruitment combined
and professionalism.
of mass recruitment services in Dubai
aligned with the class leading assessment
methodologies and highly knowledgeable
contributes to our high performance capabilities
reputation in the UAE bulk recruitment
recruitment agencies in Dubai, we
developing perennial and mutually rewarding
clients, candidates and staff.
always been dependant on the breadth of
recruitment offerings, the dynamic direction
workflow process and expertise of our
Networking is
in UAE.
a
recruitment
combined
Dubai and
assessment
knowledgeable
capabilities and
recruitment
we pride
rewarding
of our
direction of our
staff.
There are always new vacancies coming up in Ashels Networking. While this is not the official career page Ashels Networking, we hope to quickly show you below the current live vacancies on the net.
Ashels Networking
There are currently no active Jobs from Ashels Networking.