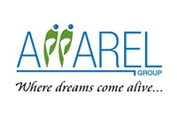 Apparel Group is one of the topmost global retail industry in fasion acquiring world class labels like Aldo,Tim Hortons,Tommy Hilfiger,Nine West etc.It started of with a singel store in 1999 and today Apparel has grown to 850 stores across 12 countries
Apparel was awarded in many different categories in 2013 such as MENA Customer Excellence Award,Dubai Quality Award,Dubai Service Excellence Awards,and many more.Apparel Group was also awarded as the Dubai Chamber CSR Label.
Apparel Group Jobs
Apparel Group at a glance. To ensure good welcoming and service to our guest....
Dubai
Possess knowledge of varied cosmetics products and accessories - Maximize and contribute to sales within the store through demonstration of make-up techniques -...
Dubai
Brief and guide the staff on achievement of the daily / weekly / monthly sales target - Must be fashionable / well-groomed and possess up-to-date product...
Dubai
Apparel Group at a glance. The ideal candidates should be able to manage the front side of the restaurant, ensure good service, welcoming to all clients and...
Dubai
Apparel Group at a glance. Maintain his section clean, organise and always full, serve the clients and ability to introduce special drinks and promote it....
Dubai
Job Description Senior Store Manager/Store Manager Responsibilities: Sales and ?bottom-line? profits of the store. Recruit, hire, train, evaluate and counsel
Dubai
Apparel Group at a glance. The Ideal Candidates should be able to:....
Dubai
Apparel Group at a glance. Main Responsibilities 1- Cooperates and works together with the senior cook in the production of food in his section....
Dubai
Apparel Group at a glance. Under the guidance and supervision of the executive chef responsible for the smooth and general operation of the kitchen....
Dubai
WE ARE URGENTLY IN NEED OF COSTING ASSISTANT who has a wide expereince in garment field- garment merchandising , with high degree of skills negotaition and
Dubai Silicon Oasis
The Real Estate Manager is responsible for managing and executing the real estate activities for our real estate portfolio including lease administration,
Dubai
Apparel Group
http://jobs.laimoon.com/company/apparel-group
Rated
4.2
/5 based on
18
evaluations