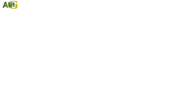 Abdul Noor Al Rais Group is a family business. The Owner was in trade business since 1968 in Dubai. With more than 46 years of history and was employed more than 1,300 people, we provide a broad and diverse range of products and services through our five core business sectors – real estate, construction , engineering Consulting, Retails , international and domestic investments and law firm and. Real Estate ANGRY Real Estate is part of the group is an established provider of Economy-class residential, commercial in the U.A.E. the company has earned a solid reputation in being a market leader in the real estate industry, providing only the best properties and fully integrated real estate services in the U.A.E. Through the facility management company which it part of the group. AND Real Estate consistently offers specialist knowledge and personal attention to its valued clients building trust through transparency in all of its dealings as a company. Having an excellent understanding of its clients' needs, the company provides properties and real estate services tailored-fit to match the clients' requirements. Construction with engineering Consulting Abu hail construction was established more than 10 years in Dubai with al enjaz engineering Consulting, and both are now having a certificate from Dubai Municipality to build unlimited floors. Commercial/Retails There are more than six different names of a Wholesale store, Retail stores, Warehouses, Supermarket and Bakery. In names of toys 4 you, Al arabi Toys Center, baby park, al curnaich bakery. International and domestic investments It was established from 5 years in name of Al rais Developer in Africa and UK. Law firm This is new kind of service that it will be started this year. properties management in Dubai and Sharjah ,
There are always new vacancies coming up in ANRG. While this is not the official career page ANRG, we hope to quickly show you below the current live vacancies on the net.
ANRG
There are currently no active Jobs from ANRG.