Careers in Aluminium Bahrain B.S.C. (Alba)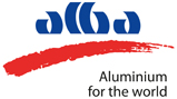 Aluminium Bahrain B.S.C. (Alba) consistently ranks as one of the largest and most modern aluminium smelters in the world. Known for its technological strength and innovative policies, Alba enforces strict environmental guidelines, maintains high track record for safety, and is widely regarded as one of the top ten performers on a global scale.
Alba today produces more than 960,000 metric tonnes per annum of the highest grade aluminium, with products including standard and T-ingots, extrusion billets, rolling slab, propertzi ingots, and molten aluminium. Around 50 per cent of output is supplied to Bahrain's downstream aluminium industry, with the rest exported to regional and international customers in the Middle East, Europe, Far East, South East Asia, Africa, and North America.
The Alba plant comprises five reduction lines, two cast houses, a dedicated carbon plant, a 550,000 mtpa coke calcining plant, a water desalination plant, 11 fume treatment plants, a marine terminal, and a 2,224 MW ISO power plant, consisting of 4 power stations. The plant also features a 13 hectare 'green' oasis, with more than 15,000 trees and shrubs, a fruit and vegetable garden, an animal farm, and an artificial lake. Alba's early success established a blueprint for other non-oil industries to follow, including a thriving downstream aluminium industry. Today, Alba is a major contributor to the social, industrial and economic development of the Kingdom of Bahrain, employing over 2,900 people, of whom around 88 per cent are Bahrainis.
The entire plant operates to the Environmental Management System standard ISO 14001:2004 and the Occupational Health and Safety Assessment Series OHSAS 18001:2007. Moreover, the Casthouses, Calciner, and Marketing are also operating to the ISO 9001 Quality Management System. It is worthy to note that Alba was the first metals manufacturing company in Bahrain to receive the major upgrade - 2008 version of ISO 9001.
The company has won a number of awards including the inaugural Shaikh Khalifa bin Salman Al Khalifa Award for Industrial Excellence, the International Millennium Business Award for Environmental Achievement from the United Nations, safety awards from the British Safety Council and The Royal Society for the Prevention of Accidents, and a GCC-wide award for human resources development and nationalisation of the workforce. The shareholders of Alba are Bahrain Mumtalakat Holding Company (69.38%), SABIC Investment Company (20.62%) and the General Public (10%).
There are always new vacancies coming up in Aluminium Bahrain B.S.C. (Alba). While this is not the official career page Aluminium Bahrain B.S.C. (Alba), we hope to quickly show you below the current live vacancies on the net.
There are currently no active Jobs from Aluminium Bahrain B.S.C. (Alba).
Aluminium Bahrain B.S.C. (Alba)
http://jobs.laimoon.com/company/aluminium-bahrain-b-s-c-alba
Rated
5
/5 based on
1
evaluations