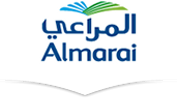 A proud heritage, a positive future and a relentless commitment to quality
"Our success is driven by a combination of factors. Our dedicated team under the leadership of our supportive Board and visionary management. Our state-of-the-art infrastructure, incorporating centralized farms and advanced processing plants. And company talent for innovation reinforced by world-class marketing and distribution expertise."
Inspired vision
Our success story begins in 1977. It was around then that HH Prince Sultan bin Mohammed bin Saudi Al Kabeer, our visionary Chairman, recognized an opportunity to transform Saudi Arabia's traditional dairy farming industry to meet the needs of a rapidly expanding domestic market.
Under his guidance and patronage, numerous agricultural projects were launched to achieve his vision. Starting with fresh milk and laban processing, the scale and scope of these initiatives soon expanded to incorporate modern dairy farms and state-of-the-art processing plants.
Commitment through investment
During the early 1990s, Almarai entered a period of restructuring and reinvestment that took company from a decentralized structure to a centralized structure. The aim: to establish ourselves as a low-cost producer so that our consumers can enjoy high-quality products at an affordable price.
In line with this model, Almarai replaced five decentralized processing plants with our first central processing plant. Almarai also replaced ten small decentralized dairy farms with four large dairy farms in Al Kharj in the central region.
In late 2005, we commissioned a second, larger central processing plant, incorporating a new cheese plant. Alamrai also commissioned two new super-farms. In the same year, Almarai moved from being a privately owned company to a publicly listed company and now have around 70,000 shareholders. At the end of 2011, our market capitalization exceeded SAR23 billion.
Diversifying success
Our growth strategy encompasses diversification through innovation, geographical expansion and organic growth.
Bakery
In 2007, Almarai entered the bakery products market by acquiring Jeddah-based Western Bakeries. Two years later, company started the construction of a new bakery facility in Al Kharj. Almarai continue to develop our bakery portfolio with innovative products and new distribution channels.
Poultry
In 2009, Almarai added poultry products to their portfolio through the acquisition of Hail Agricultural Development Company (HADCO). After investing in a world-class production facility, Almarai launched the new premium poultry brand – Alyoum.
Geographical expansion
Paving the way for geographical expansion beyond GCC, Almarai pooled company respective expertise in dairy and juice with PepsiCo. In 2009, company launched a joint venture together – the International Dairy and Juice (IDJ) Company.
Today, Almarai is capable of delivering high quality products to more than 48,000 customers within the Gulf Cooperation Council (GCC) daily.
Infant nutrition
In 2010, Almarai entered the infant nutrition market with the construction of the region's first infant nutrition plant at Al Kharj, to be commissioned in 2012. Recognizing that the best way forward involves working with acknowledged experts in this field, Almarai formed the International Pediatric Nutrition Company (IPNC), a 50-50 joint venture with Mead Johnson Nutrition. Its infant nutrition products will be co-branded under Almarai and Mead Johnson's flagship range, Enfa.
There are always new vacancies coming up in Almarai. While this is not the official career page Almarai, we hope to quickly show you below the current live vacancies on the net.
There are currently no active Jobs from Almarai.
Almarai
http://jobs.laimoon.com/company/almarai1
Rated
5
/5 based on
1
evaluations