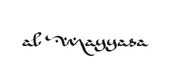 Al Mayyasa founded in 2005 and has become one of the creative and prestigious fashion labels in the UAE. The label is devoted to enthusiastic and elegant fashionistas who are devoted to exquisite style.
The collections are a birth of ideas that excel from the two fundamental aspects of fashion: creativity and uniqueness. Once worn they embrace a women's own state of mind and are unified with her soul. The abstract creativity is permeated with the needs of everyday life for women who are not prepared to give up either elegance or practicality.
Al Mayyasa is keen to satisfy the costumers desire to shimmer in any occasion thus not only offers limited edition collections but also up-to-date colour and style trends.
Al Mayyasa collections are enthusiastically received wherever they are presented: the perfection of the cut, the originality of the stylewins over customers from the first glimpse.
There are always new vacancies coming up in Al Mayyasa. While this is not the official career page Al Mayyasa, we hope to quickly show you below the current live vacancies on the net.
Al Mayyasa
There are currently no active Jobs from Al Mayyasa.