Careers in AFI Technologies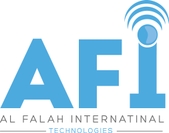 Al Falah International Technologies (AFI Technologies) is a Private Limited Company and the largest and most integrated telecom and other infrastructures solutions provider in Pakistan with own full-fledged manufacturing facilities.
AFI Technologies was primarily involved in turnkey construction of cell sites starting from acquisition till commissioning. The multifaceted manufacturing arm was engaged in the manufacture, installation and reticulation of Shelters, Turnkey BSC sites, Guardhouses, Mountain Shelters, and products like Distribution Boards, Sequencers, Cable Ladders, etc., was an independent operation. Last year, the management of AFI Technologies made a strategic corporate decision to adopt a leaner approach of corporate and operational management. To achieve this objective, the other business segments and operations were brought under the umbrella of AFI Technologies as Divisions of this Company. Hence, AFI Technologies became the overall manufacturing and operational hub of a broad range and diverse profile of activities.
The success of AFI Technologies and its predecessor entities has been made possible by the induction of professional expatriates and a complementing team of local professional engineers, technicians, riggers, TI experts, acquisition personnel, analysts, designers, etc., backed up by a sound financial base and led by a professional senior management with decades of experience.
Our success of AFI Technologies can further be measured from the volume of our Telecom and Non-Telecom business. For Telecom Clients, we completed 1,124 Turnkey Site builds for various GSM and Wi-Max companies and has proven itself to be the highest quality contractor. AFI Technologies has done all the work well ahead of time so far as per the required quality standards.
In addition to its Telecom business, AFI Technologies has also completed the following large-scale non-telecom projects:
There are always new vacancies coming up in AFI Technologies. While this is not the official career page AFI Technologies, we hope to quickly show you below the current live vacancies on the net.
AFI Technologies
There are currently no active Jobs from AFI Technologies.